Versace flagship store display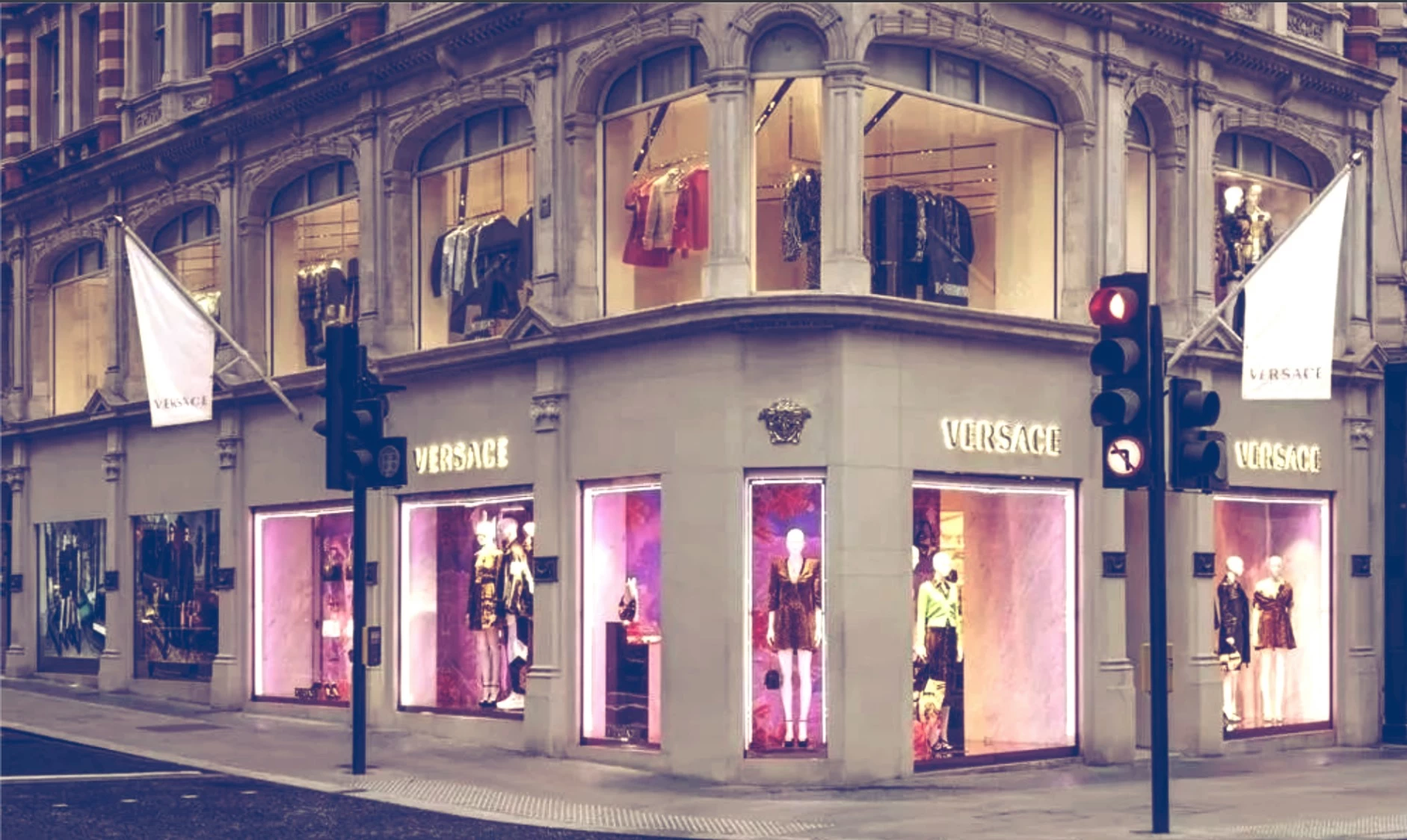 VERSACE, born in Italy in 1978, was founded by Italian designer Gianni Versace with brother Santo and sister Donatella. In late 2018, Versace Versace was acquired by the American light luxury group Michael Kors (later renamed Capri Holdings) and became a brand of the group.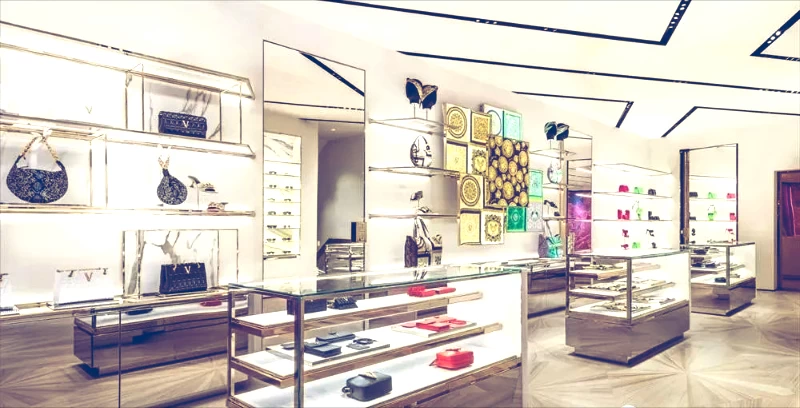 Following the opening of independent stores in Knightsbridge and Shepherd's Bush's Westfield Shopping Centre, Italian fashion house Versace has raised its profile in London by opening another flagship store in one of London's most prestigious shopping arteries. The Versace flagship store is located on the corner of New Bond Street and covers an area of over 300 square meters.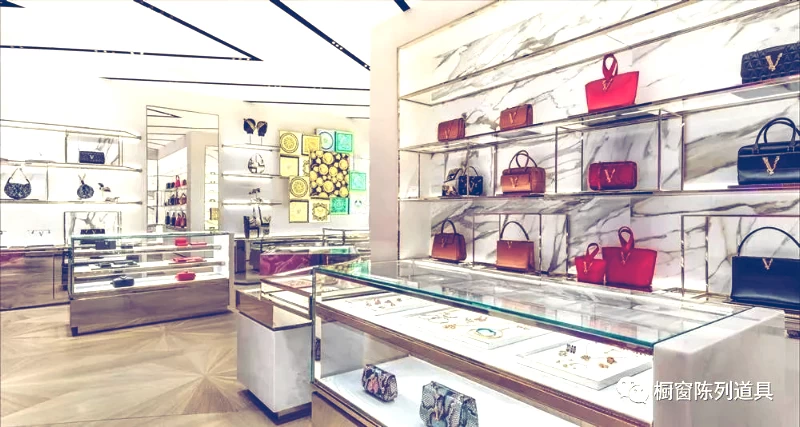 Following a sustainable store concept created by architect Gwenaël Nicolas of Tokyo-based firm Curiosity, and before the brand's Miami boutique debuted two years after its opening, the aesthetic chosen was clearly modern and unapologetically luxurious. White Venus marble shop windows enhance the display of the latest arrivals.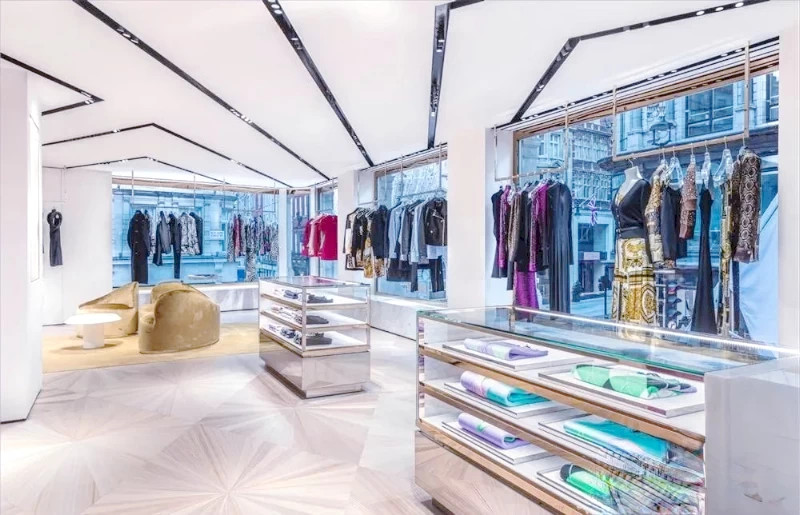 Versace deals in clothing, perfumes, glasses, ties, leather goods, bags, porcelain, glassware, silk scarves, down products, furniture products, etc. The brand logo is the mythical snake-haired banshee Medusa, which represents fatal attraction. Luxury brand Versace from Italy has created a unique fashion empire, representing a brand family, its fashion products dominate every area of life, its design style is distinctive, and its aesthetic sense is unique.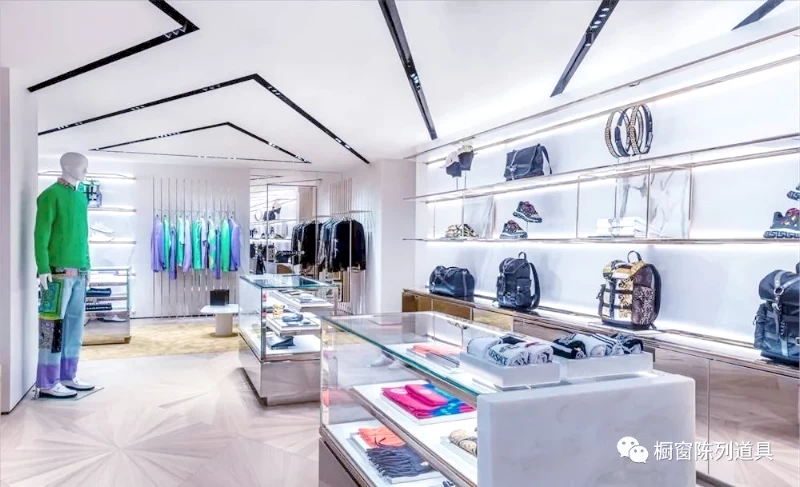 The absolute diversity of the various Versace collections is juxtaposed with the neutral tones of the store's interior. The various environments featuring marble counters, glass shelves and gold-toned metal finishes are made up of custom eucalyptus floors, whitewashed walls and ceilings decorated with black striped patterns.