How do underwear showcases attract customers?
Nowadays, more and more underwear merchants realize the importance of display cabinets to brands. Therefore, many underwear companies are trying to find a display cabinet that is really suitable for their brand, in order to achieve the effect of brand promotion and attract more target customers. Based on the investigation of the attention and aesthetic preferences of female customers (18-41 years old) who are consumable, the underwear cabinet can be adjusted according to the following points.
First, the choice of lighting.
The lighting environment is people's visual psychological feeling of lighting, so the display cabinet must have a reasonable lighting scheme to render the environment of the entire underwear store. According to the current consumer research, the appropriate lighting environment can make consumers feel comfortable and naturally increase their desire to buy.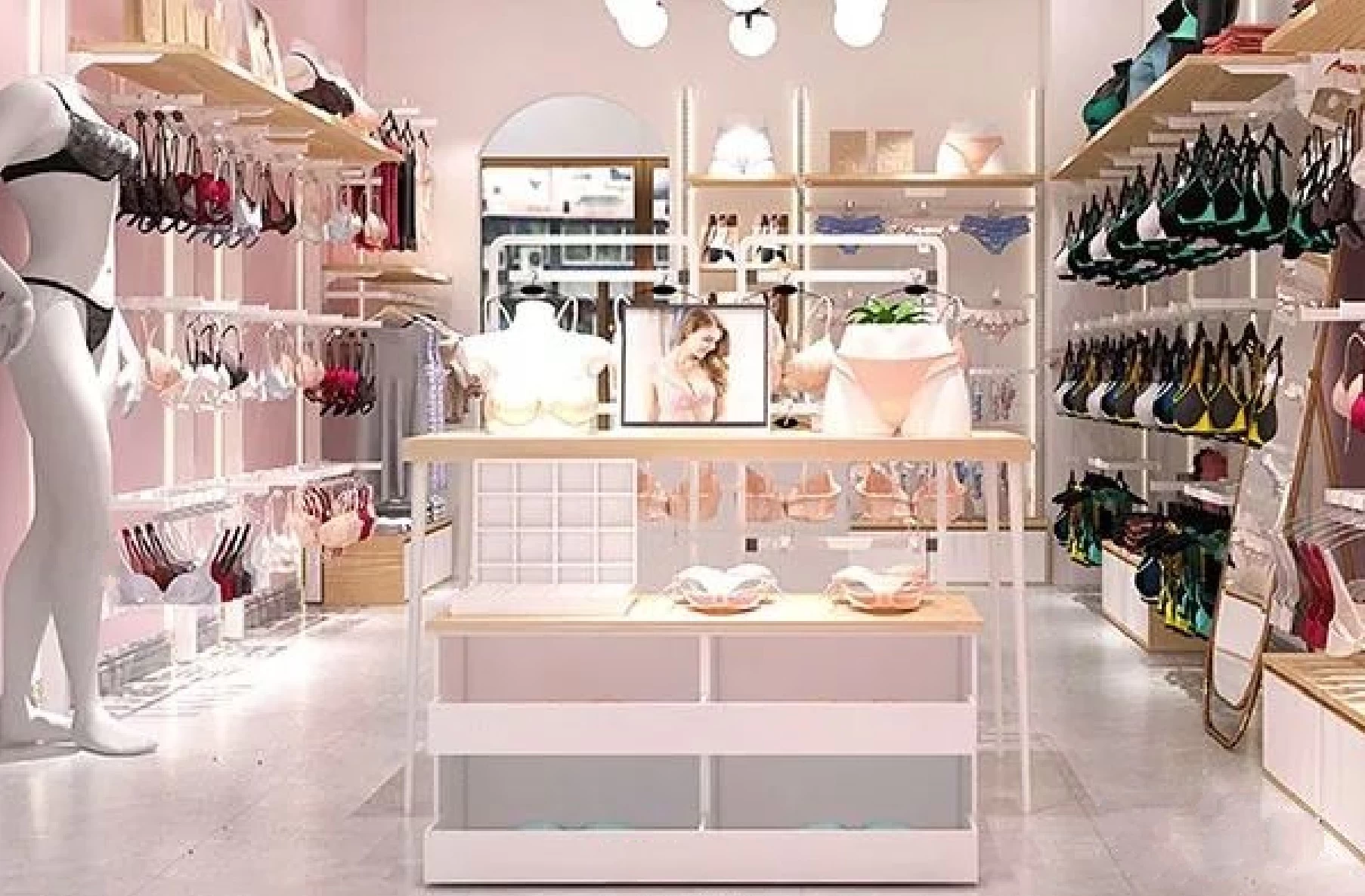 Second, creative design.
The basic use of materials in the display cabinet is consistent, but some creative designs can greatly enhance the image of the entire brand. From the ordinary glass used a few years ago, to the plexiglass (acrylic) used now. It is the designer who is constantly updating the design style, not only using new styles to shape the differences of the underwear brand. Nowadays, more brands focus on the overall design of the store. Without a good store atmosphere, the brand is not recognized, and underwear products are difficult to sell. The display cabinet is not only to display noble and elegant underwear, but also the design of the brand underwear display cabinet is also an indispensable part, highlighting the innovative concept of people's love of beauty.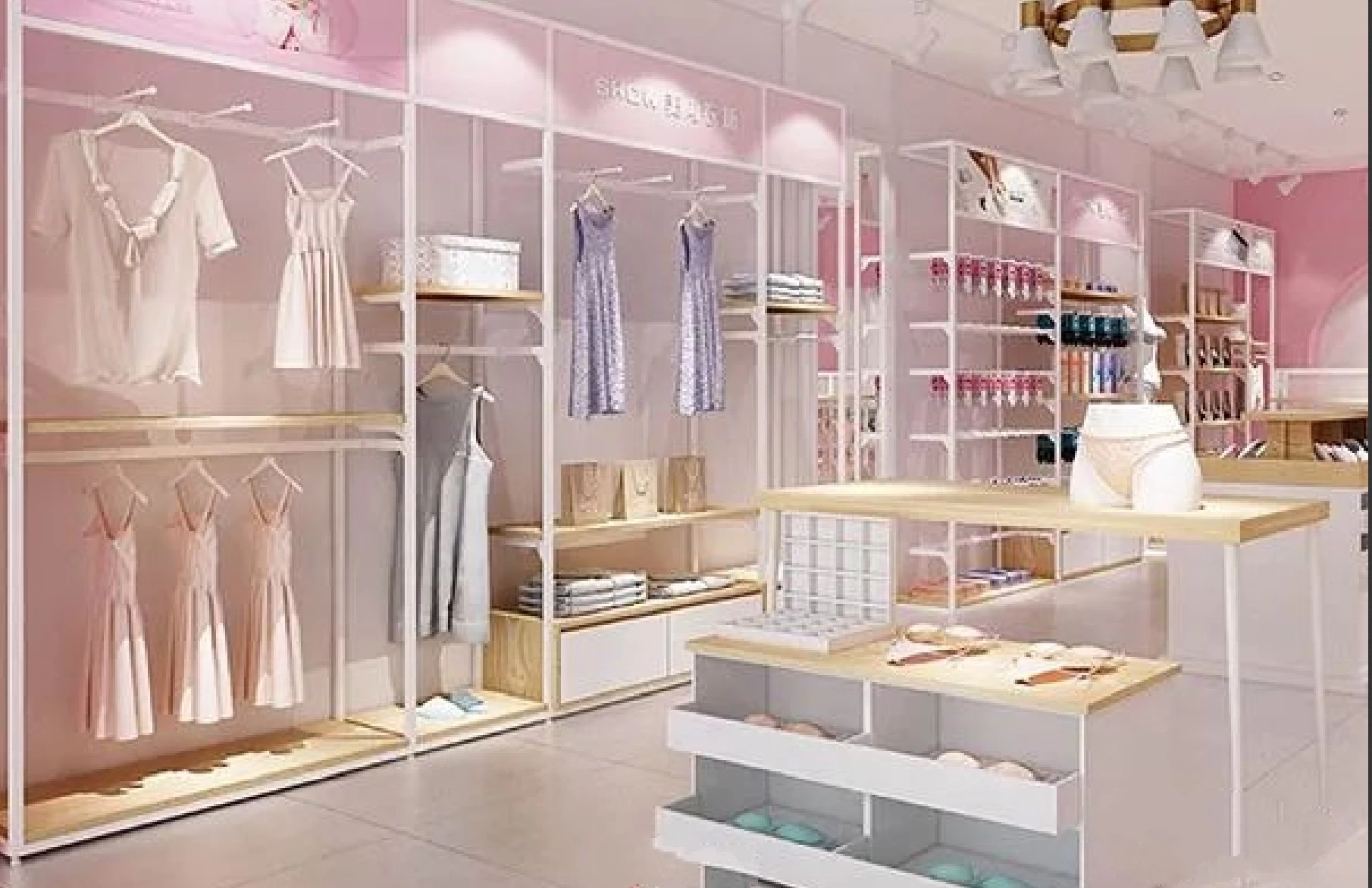 Third, the embodiment of details.
When customers come to the store to see the goods, they often have close contact with the display cabinets, and when they look at the underwear up close, they also observe the details of the display cabinets. An exquisite display cabinet is easy to get the recognition of customers, adding the added value of the product. If the details of the display cabinet are not done well, such as scratches, some accessories are too simple and the color is asymmetrical. These will lead to the brand selling products with moisture, brand underwear is not a simple consumer goods, customers buy more cautiously. After all, every customer knows what you pay for. The carefully created store atmosphere will make the product reflect the price, different, and the details determine the success or failure of the display cabinet.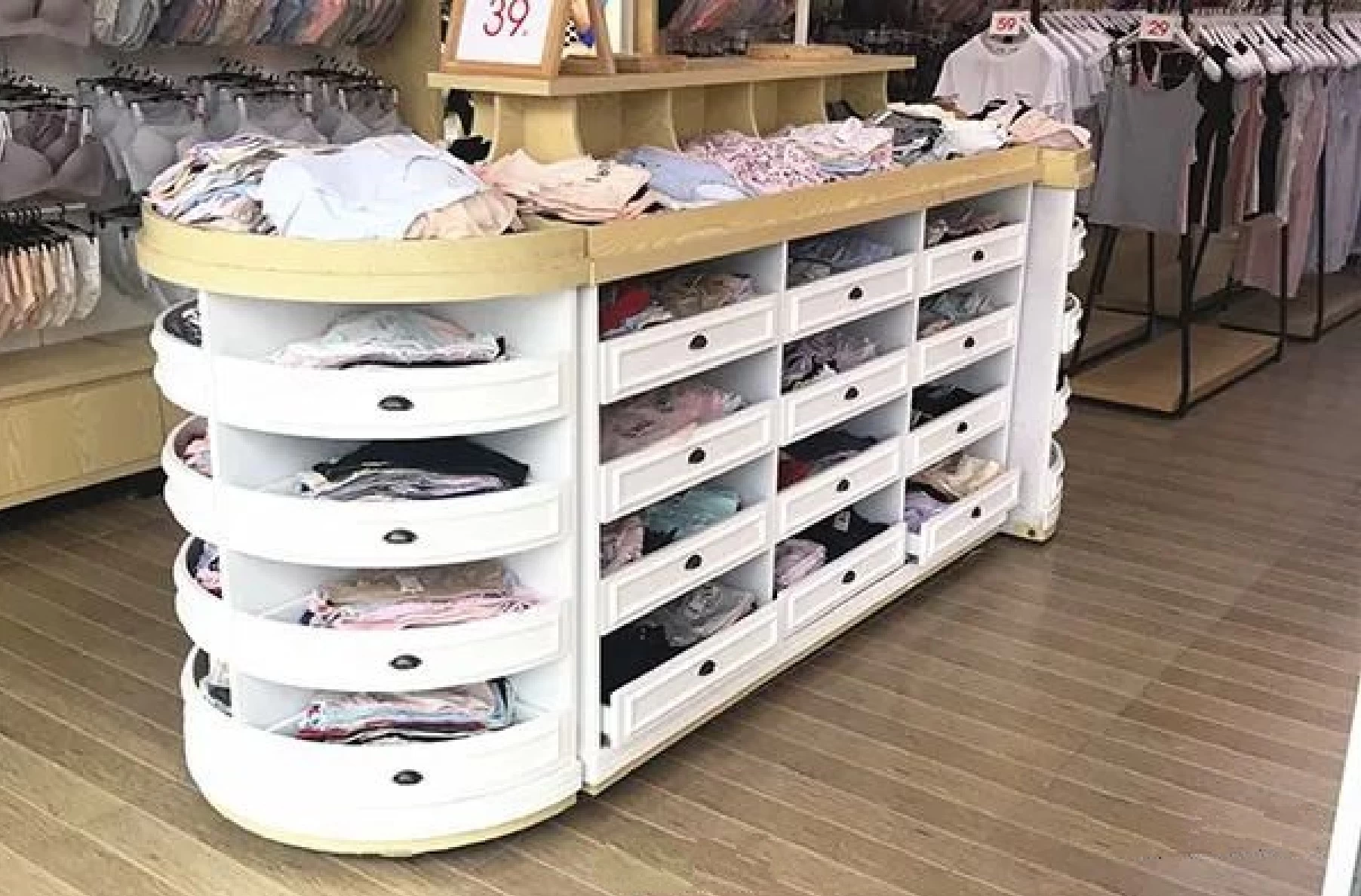 How do underwear showcases attract customers? Showcases require attention to materials, surface textures, glass, lighting, rails and locks. Different brand positioning targets for different target customers. Due to the difference in age, lifestyle, income, and education level, the aesthetic and viewing focus of the target customers on the display cabinet is also different. Therefore, each brand must design and produce high-quality display cabinets according to the positioning of the target customer.
---
We Detron Display has more than 10 years experiences of customized display:underwear display,panties on display,panty display,ladies undergarments display,undergarments display,display underwear,bra panty display,panty drawer display,undergarments shop display,undergarments display shop