What are the functions and features of the smart display stand system?
The traditional sales model "storytelling" is no longer suitable for the needs of the market, and now the sales model "experiential" promoted through intelligent display stands is very popular in the market.
Intelligent display stand combines video advertising, information interaction, data collection in one of the high-tech exhibit management system. It combines ordinary display screens with information exchange interaction.
Exhibit characteristics, promotions, advertising and other information content are more fully and vividly displayed in front of customers. At the same time, it not only reduces labor costs, but also enhances the image of store services. Display stands can be widely used in audio, headphones, smart books, cosmetics, jewelry and other products.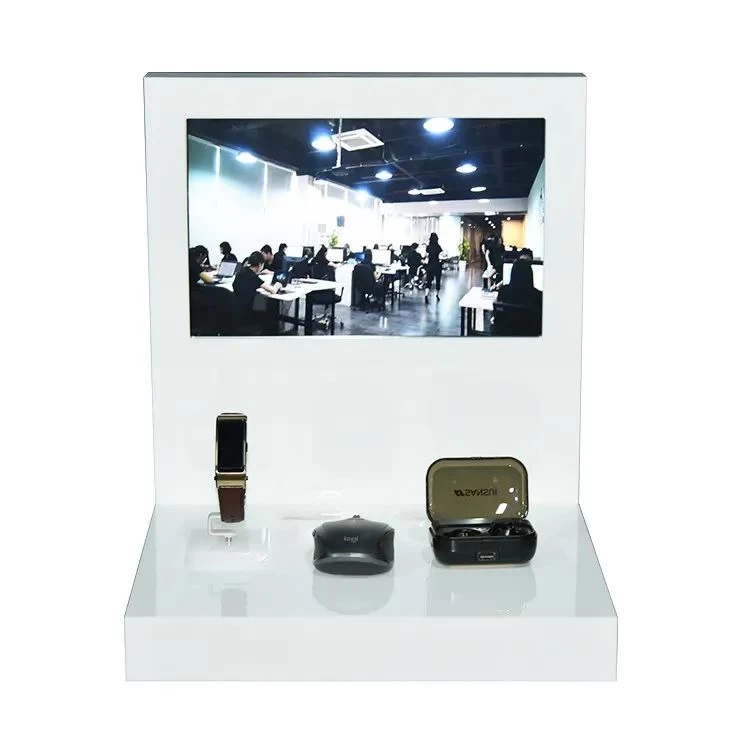 The Bluetooth speaker display stand shown in the figure below has two functions at the same time, which can be auditioned with one key, and the keys have been tested more than 100,000 times by pressing down, and the quality is guaranteed, and the music can be switched, the volume can be adjusted, and the interaction between consumers can be strengthened. The LCD screen has also been tested for high and low temperatures, and the output quality is clear.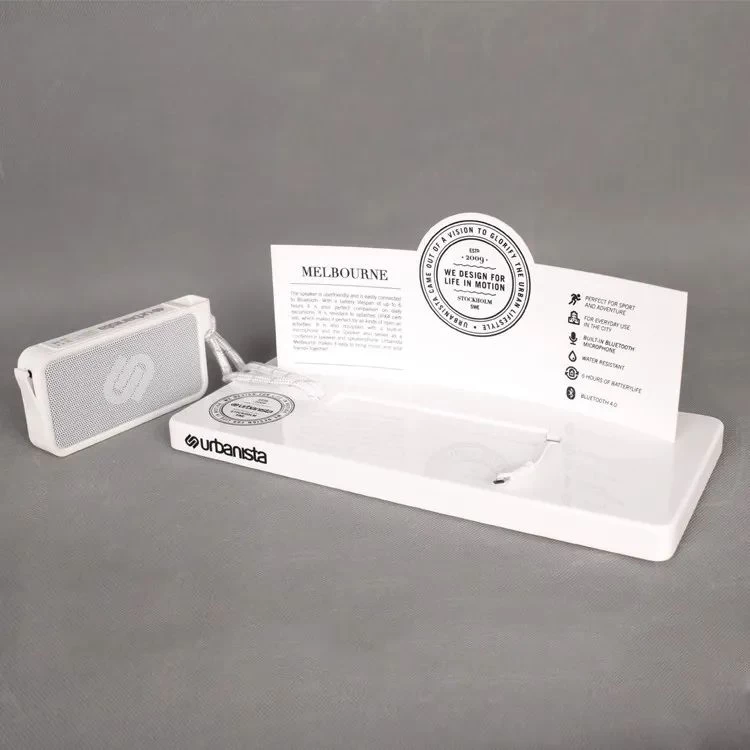 ▲One-click audition: convenient and easy to operate, experience the effect of product embodiment.
▲ Advertising video: The LCD screen automatically plays the specified advertising video, and the output picture quality is also very clear and high resolution!
The following display shelf is the company's patented products, intelligent induction interactive display stand, through the logic of N + 1 video switching, as long as the corresponding product is picked up, the display will play the relevant advertising video, can be switched in time.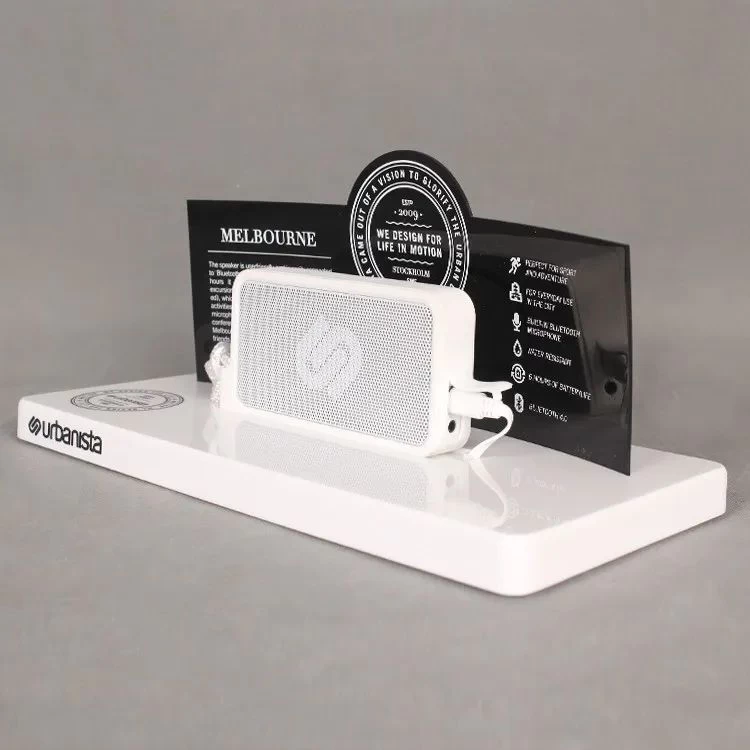 Intelligent sensor interactive display stand
Connect online and offline: When you touch the screen, all product images appear. When you touch the selected product image, the display immediately plays a video introduction to the product.
The following is a speaker display stand with anti-theft function, which is bound to the product by telescopic rope, contact alarm, and anti-theft alarm. While displaying, it also ensures the safety of the product.