Macy's honour NYC frontline workers in 2020 holiday windows
www.retail-focus.co.uk
www.retail-focus.co.uk
2020-12-16 17:47:17
The holidays are right around the corner, and Macy's is taking this opportunity to use their world famous windows to say thank you.
The 'Give, Love, Believe' campaign includes a series of six windows that are described as 'a thank you letter' to New York. They celebrate NYC's front line workers, the Macy's Thanksgiving Day Parade and the uniqueness and diversity of the city.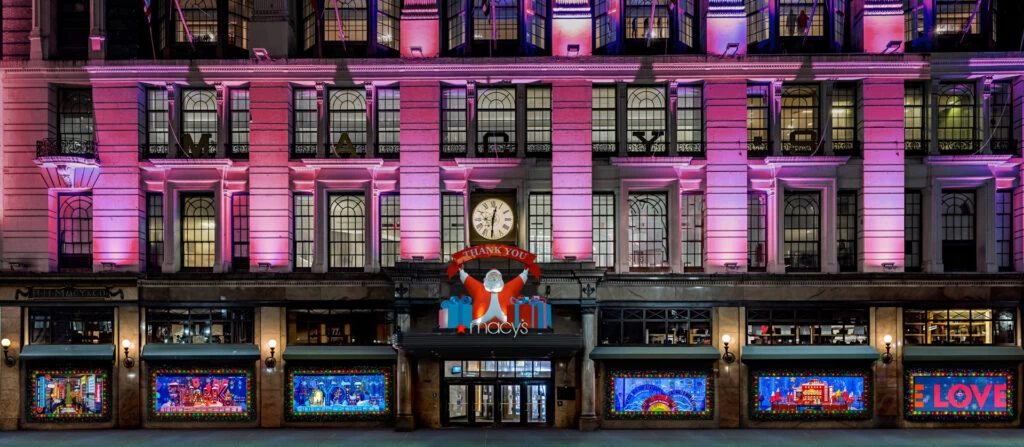 Scott Devine, Macy's vice president of visual merchandising, said "Our famed holiday windows this year reflect the power, grit and spirit of our resilient community, we want to thank first responders, essential workers and everyday New Yorkers who came together this year to support each other and the city we call home. With a dose of whimsy and a dash of sparkle, we hope our love letter serves to enchant, delight and honour our fellow New Yorkers as we celebrate the holidays."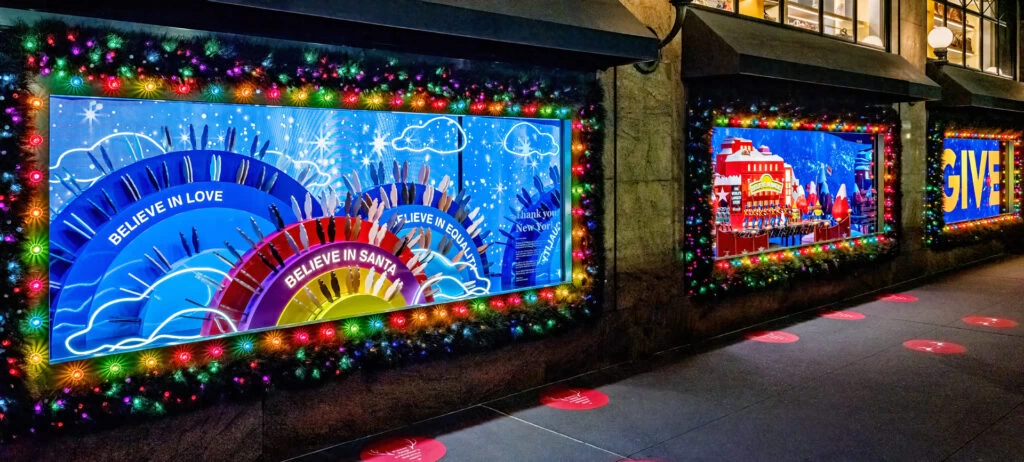 The scheme, designed, produced and installed by Harlequin Design, has taken over 9 months to complete and 14 days to install, not surprising when you learn the scheme includes 104 pairs of clapping hands, 42 hand-sculpted characters and 10,000 fibre optic lights. As part of the holiday window scheme Harlequin Design also produced a Hot Wheels window to promote the toy store on the 8th floor.

Macy's holiday window tradition dates back to 1874 when it is said R. H. Macy debuted the nation's first Christmas windows at his store on 14th Street. He brought together porcelain dolls and created scenes from Harriet Beecher Stowe's, Uncle Tom's Cabin.  The holiday window tradition continues to live on across the world.

Forwarded from https://www.retail-focus.co.uk/