The flagship store of Spanish fashion shoe Munich,Highlight the charm of spectral art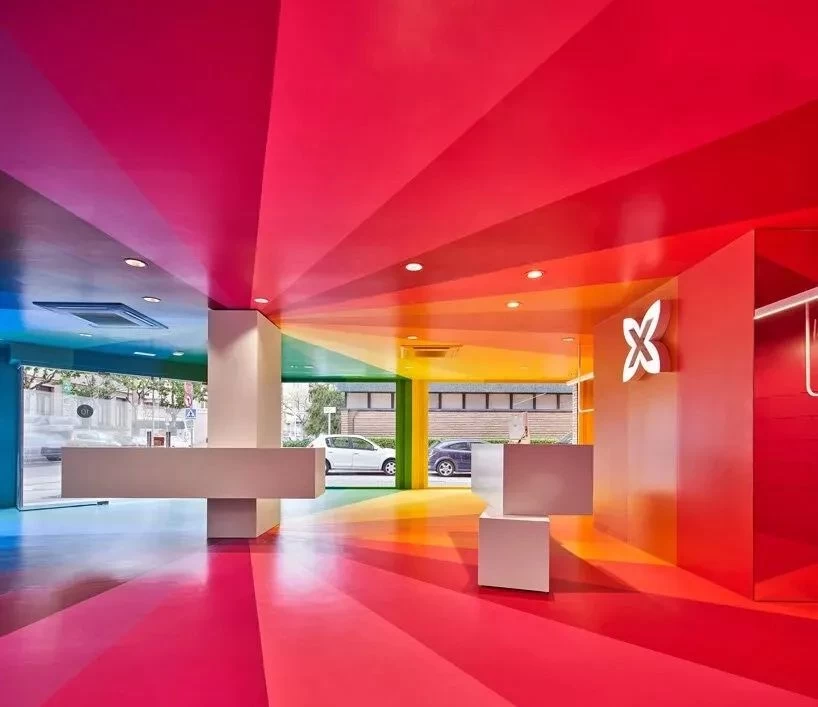 BRAND ENCYCLOPEDIAS
MUNICH Shoes: Spanish Handmade. Limited edition fashion shoes, since 1939, from the Spanish trend shoe brand MUNICH with a history of more than 70 years. The MUNICH Fashion Collection is tailor-made for light luxury hipsters, understated and luxurious, completely handmade in Spain and with a unique taste. It is reported that with the debut of the first MUNICH shoe store on the third floor of Shanghai Rui ou Department Store in Shanghai, the second MUNICH store in Shanghai met with consumers at Grand Gateway. Other stores will also be installed in cities across the country. At the same time, with the official landing of the MUNICH fashion series in China, the MUNICH sports series and the MUNICH luggage series will also enter the Chinese market. By the end of the 20th century, MUNICH, after a series of changes, has been accepted by the trend market, at this moment, it has also subverted the image transformation of MUNICH from a sports brand to a diversified trend brand, making it an undefeated item with any clothing, trend, and even mixed with any lifestyle, "X" has become a fashion benchmark and swept the world!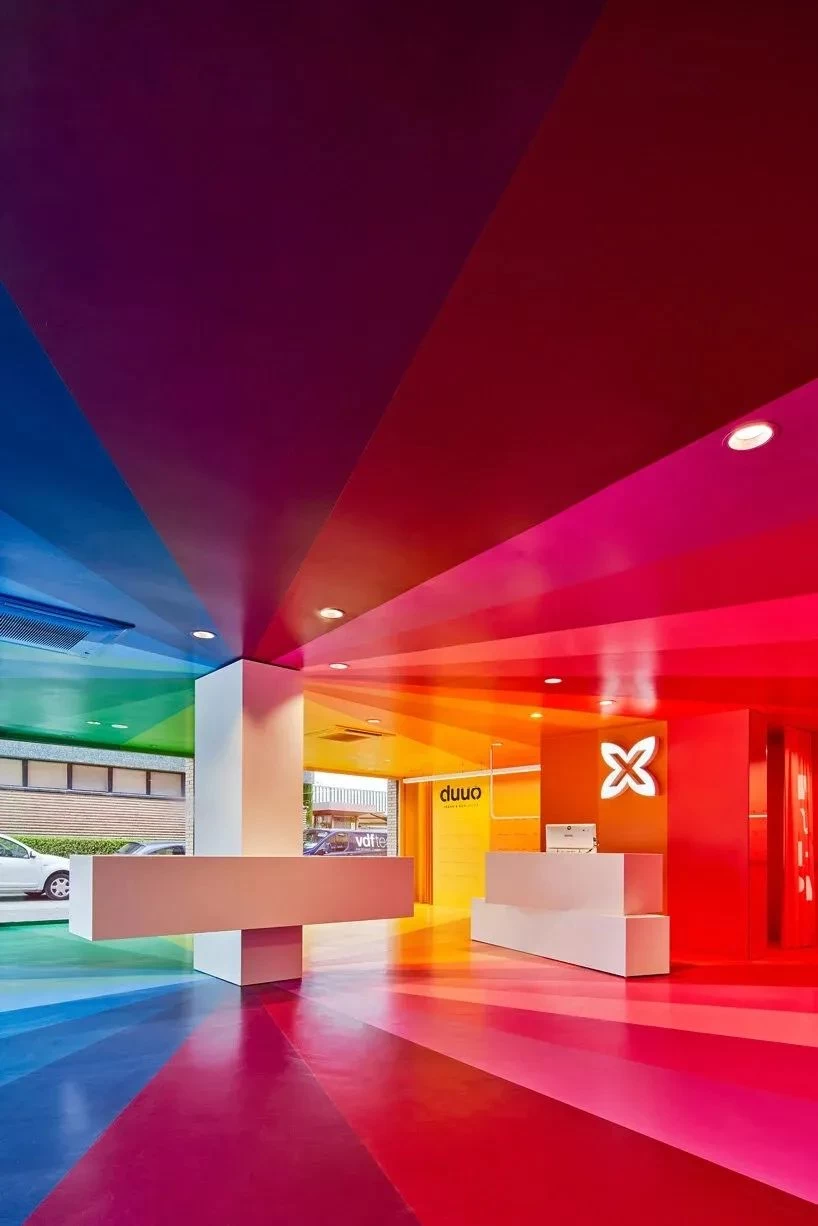 PROJECT INTRODUCTION
Following malaga's bright yellow shops, studio Animal shares another dazzling retail space designed for the Munich movement, this time in Barcelona. This instagram space, known as the "spectrum," is saturated in color and looks almost unreal.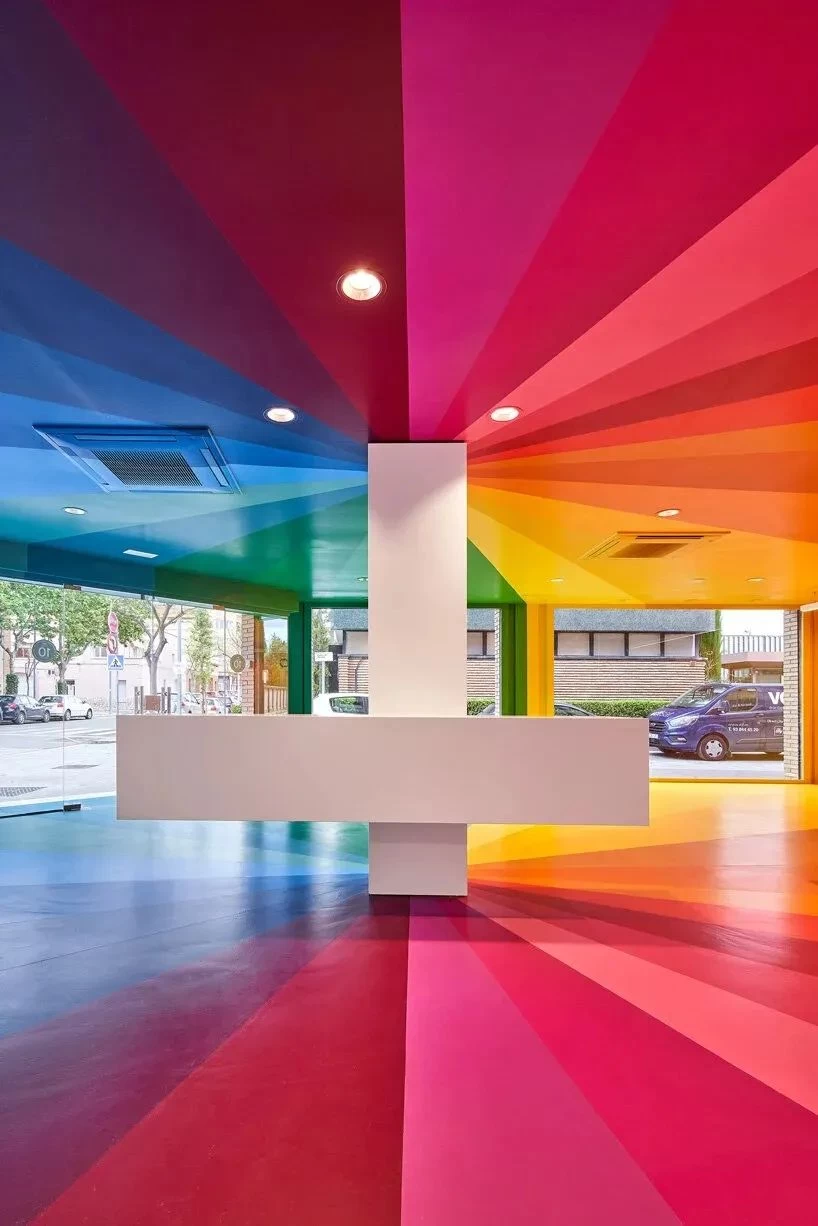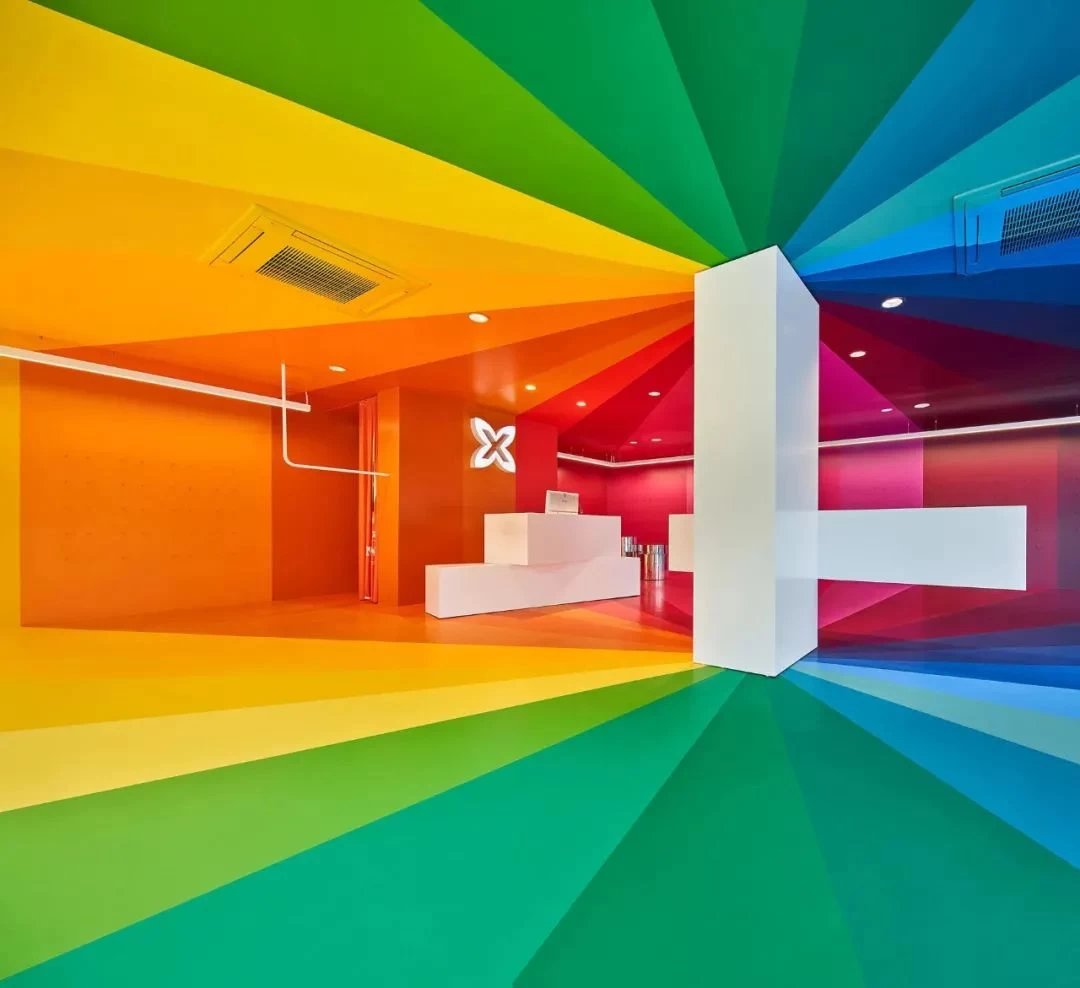 PROJECT INTERPRETDTION
A huge concrete column occupies the middle of a 137-square-meter (1,475-square-foot) store. Instead of trying to hide the pillar, studio Animal decided to make it the central point. More than 20 different colors radiate from the column, acting like a prism, refracting white light into a rainbow. In this way, the architects sought to evoke the movement and vitality of the Munich movement brand.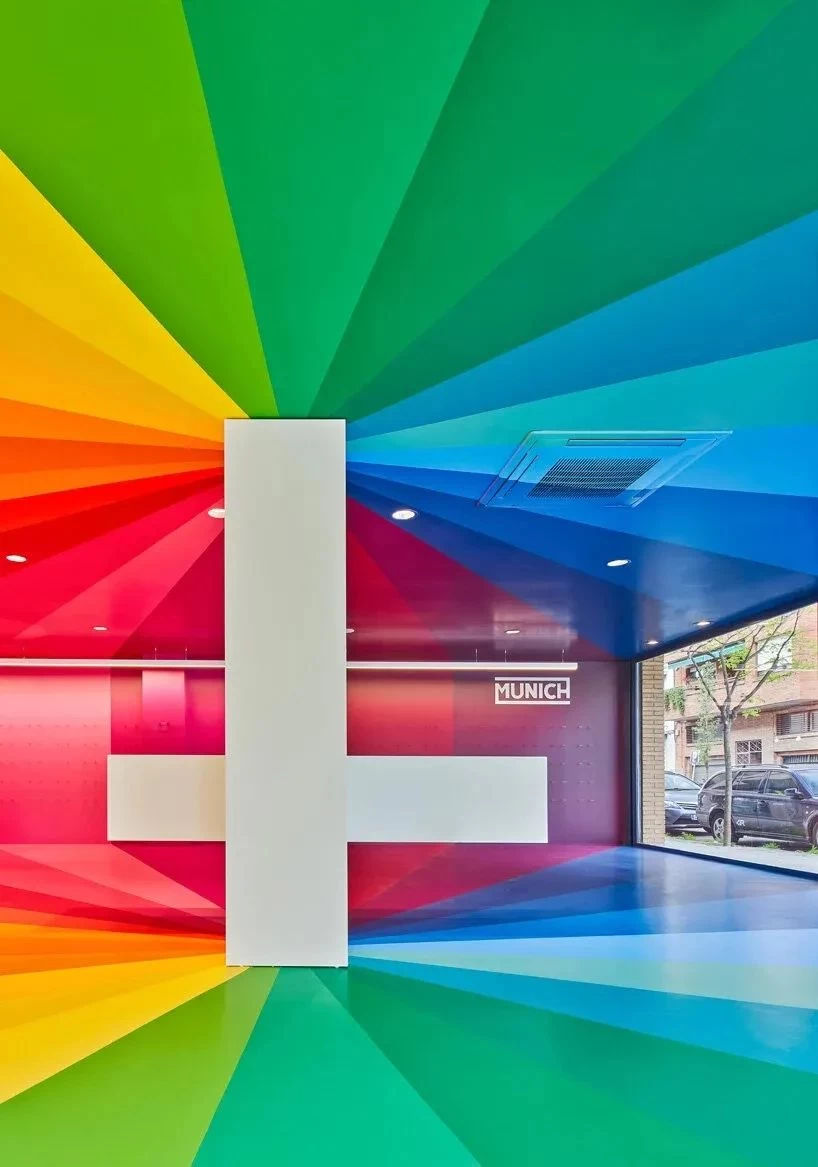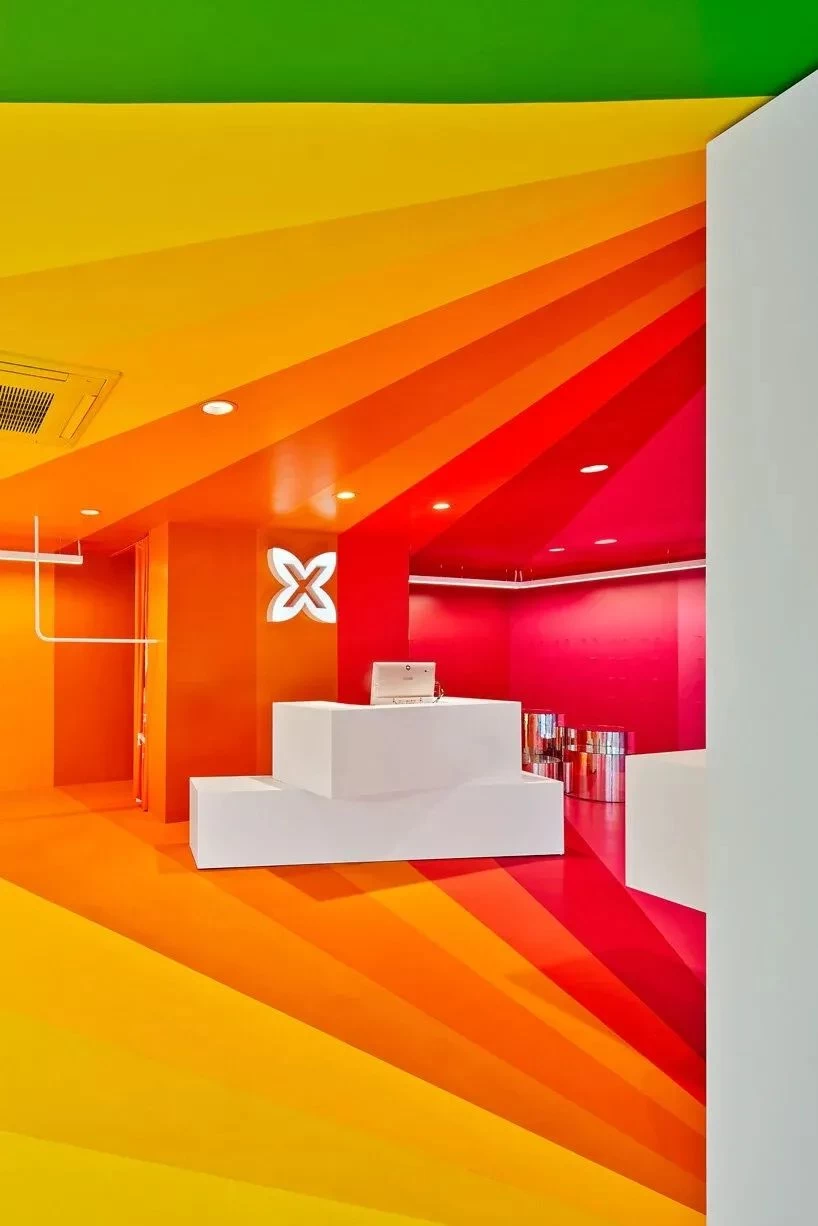 Spectra follows the research route we work in several of the brand's stores, Studio Animal: "where the use of powerful graphics applied to space is able to produce a project that is close to an art installation, enabling the client to have an extraordinary and memorable experience." The resulting images are virtual, creating an atmosphere that takes you into an unreal state.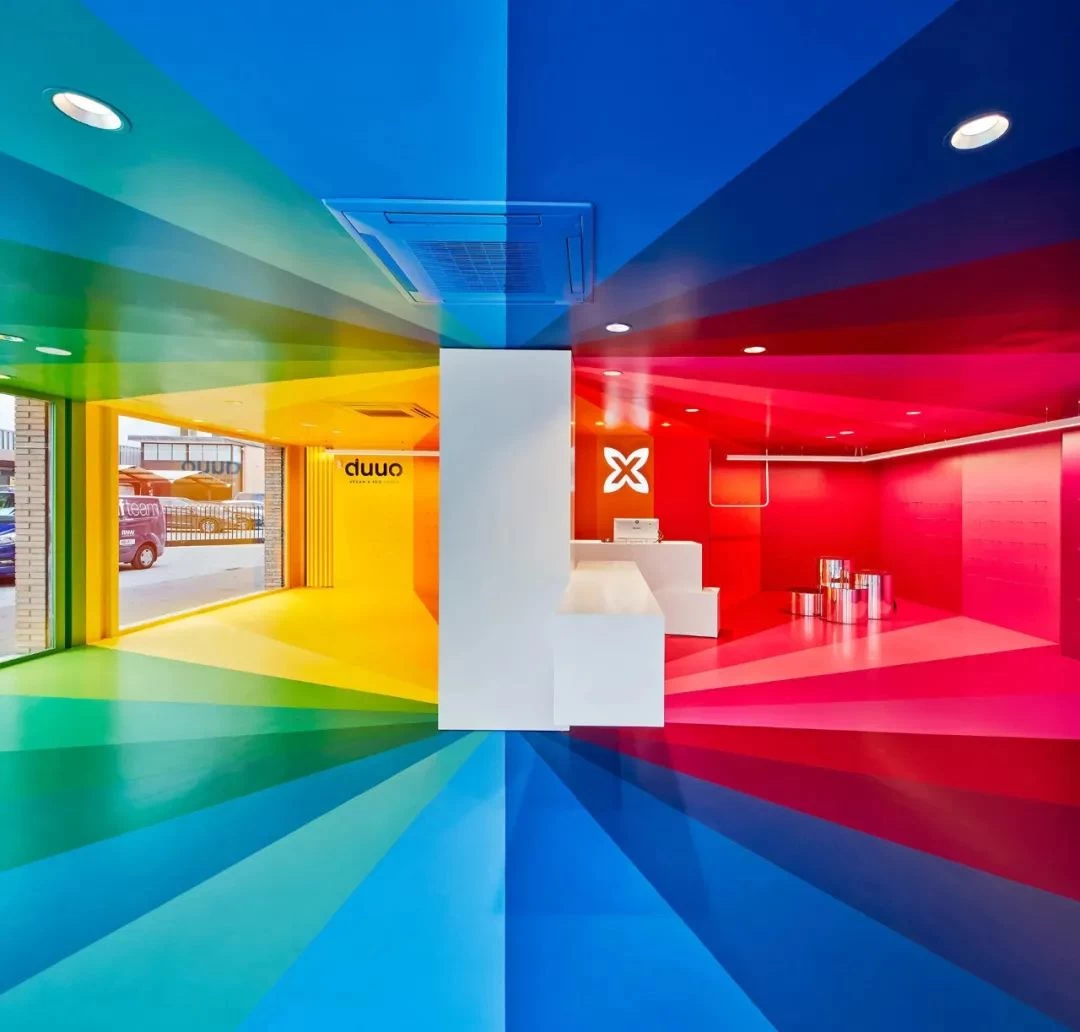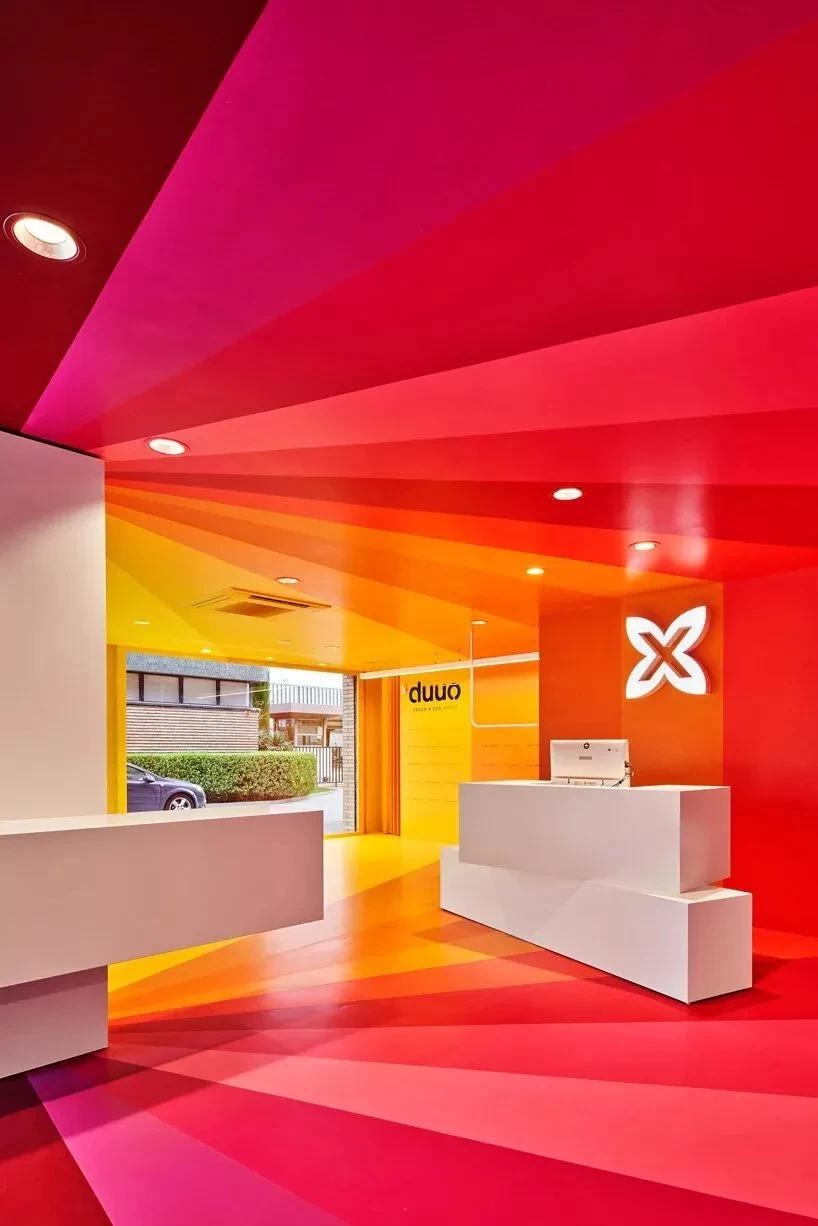 The striking colorful landscape not only provides customers with an unforgettable shopping experience, but the various shades also help to organize different product displays.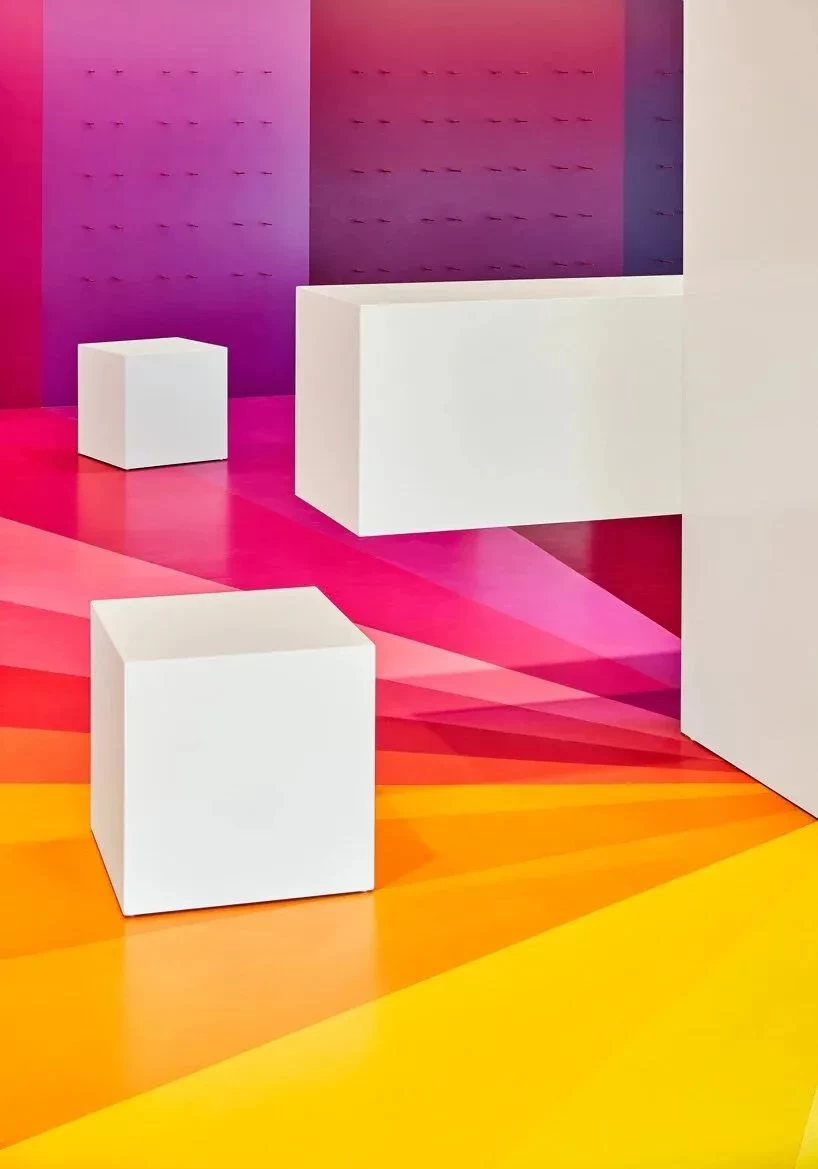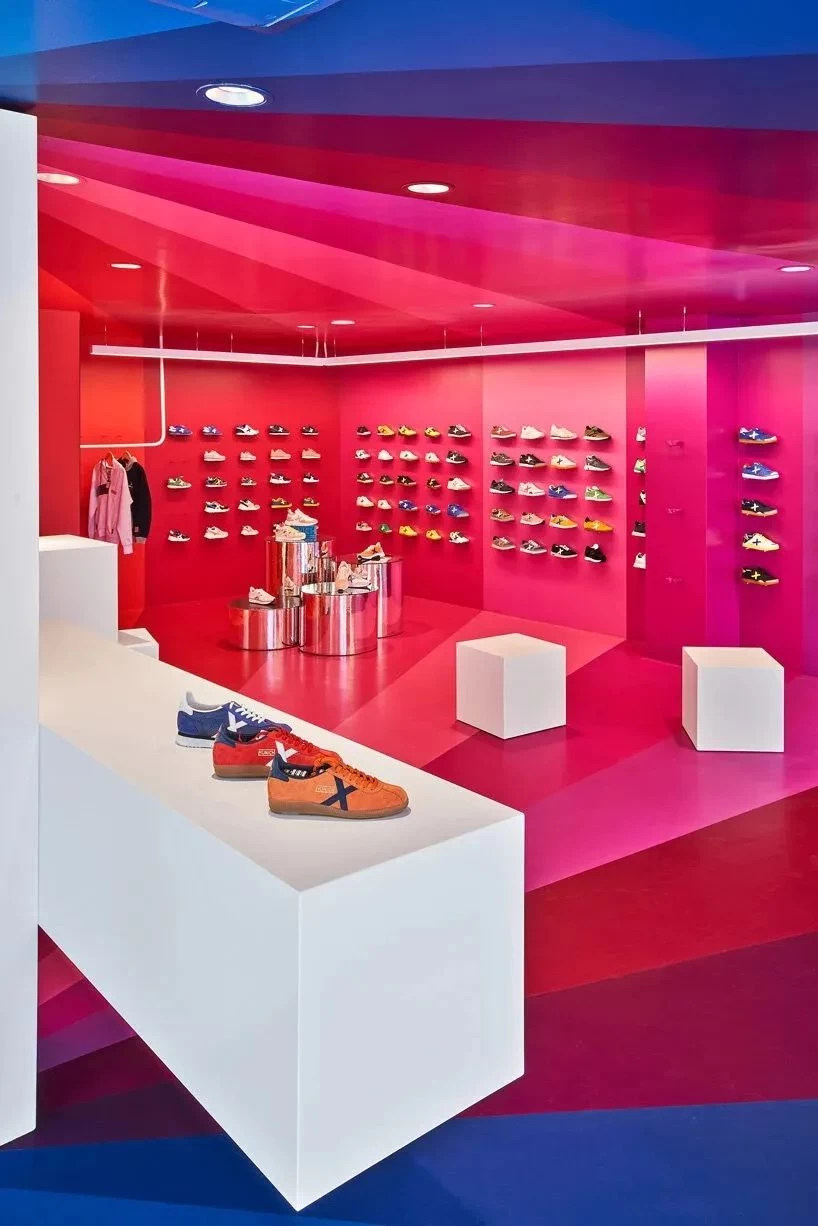 In addition, rainbow colors create a multi-spatial experience that evokes different sensations as shoppers walk around the store: from cold purple and blue to warm colors orange and sunny yellow.