Three things to pay attention to in the display of underwear display rack-cabinet-case
Exquisite underwear showcases can even directly affect the sales performance of underwear stores. Many merchants do not pay attention to the display details of underwear showcases, which invisibly loses many customers, which makes the performance of underwear stores show no signs of improving, which is worrying. If you also have this problem, let's take a look at the three points that need to be paid attention to in the display of underwear showcases.
1. Simple and fast.
First of all, we need to understand the function of the showcase, which is different from the street vendors directly displaying underwear on the ground, the display space is limited, and the style display is not complete and the search speed is slow. The showcase of the underwear store is to quickly display various information about underwear to customers, which can be touched by reaching out, and at the same time arousing customers' desire to consume. The display of the underwear showcase includes two parts, one is the display of the showcase itself, and the other is the display of the product by the showcase. If people who have been to underwear stores pay close attention, they will find that different underwear is presented in the showcase in different ways.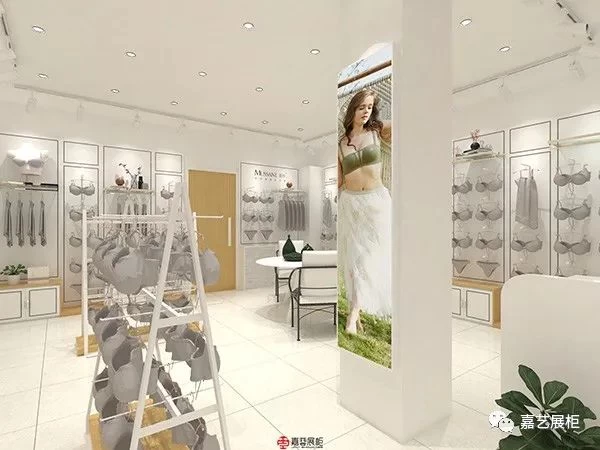 Second, the advantages show.
Generally, underwear is hung vertically, some are stacked together in bulk, some are on the model, some are placed horizontally, and there are other ways of displaying. Different styles and characteristics of underwear require different underwear display cabinets. Vertically hanging underwear is convenient for consumers to transmit product information directly. Clothes stacked in bulk generally do not appear in high-end lingerie stores, because it affects consumers' direct access to commodity and clothing information. For example, the clothes stacked on the bottom layer may not be lucky enough to be taken out by customers. Imagine, if you are a consumer, in the face of piles of clothes, do you still have the desire to buy it? The placement of underwear should show its beauty as much as possible, and it is more to show a kind of fun and attract the attention of consumers.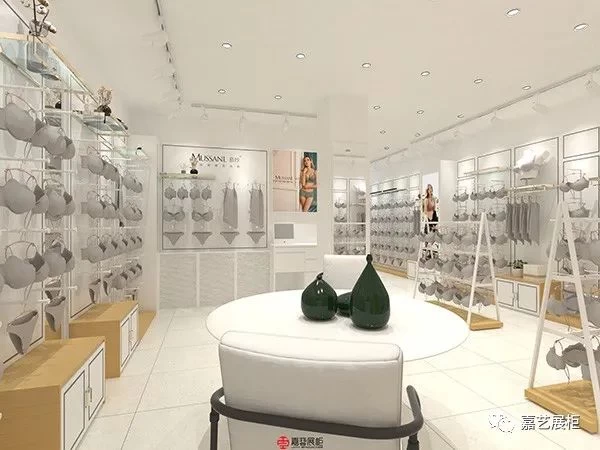 3. Vitality and innovation.
It is very important to display the window display in the lingerie store. If you frequent the same lingerie store, you may find that your underwear changes every time. It also reminds the majority of shop owners that they need to change the styles of underwear frequently, so that people can feel the vitality and innovation of the shop. At the same time, we should also pay attention to the matching of the display racks. The new underwear is often matched with the new display racks for better effect, making the shopping experience more relaxed and pleasant.
We Detron Display has more than 10 years experiences of customized display:retail clothing rack,clothing display racks,cloth display stand for shop,boutique clothing display racks,clothes display stand,4 way clothing rack,retail clothing racks wholesale,shirt rack display