How to design the mother and baby store display cabinet better? It's important to do these three things well
Do you know? The country has officially opened the third child! For a time, the brand chain of mother and baby stores is about to start to heat up again. Mother and baby products stores have become a popular entrepreneurial project in the eyes of many people, and the questions that follow have come, how to build their own mother and baby stores? In the face of many mother and baby store competitors, how to enhance their competitiveness, if you want to make yourself stand out, then let's chat with Xiaoyi about the following three important points.
First, the choice of decoration color of the mother and baby shop
The decoration atmosphere of the mother and baby shop should be as lively and cheerful as possible, so in the choice of decoration color, it is necessary to avoid dullness. Dark colors such as black, dark gray or brown are not recommended, while pink, sky blue, and light green are more appropriate. And you can also use different colors to paint more vivid animal and plant shapes on the wall to create a more childlike shopping atmosphere.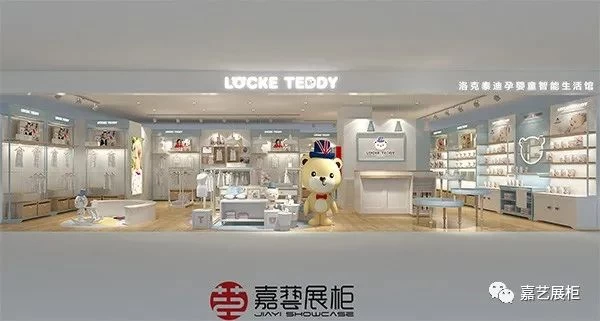 Second, the choice of display cabinets in mother and baby stores
With the presence of the mother and baby store display cabinet, you can keep a variety of goods in good order and let customers see at a glance. However, in the face of a variety of display cases, the operator has made difficulties and does not know which one to choose. In terms of materials, styles and accessories of the display cabinet, the following is a brief introduction to you:
1. Material
Common mother and baby shop showcases are made of wood, iron, stainless steel, and other materials. If you open a boutique mother and baby shop, you can choose a cost-effective iron and wood combination display cabinet. If it is a high-end mother and baby store, it is recommended to choose a stainless steel and wood combination display cabinet, because the display cabinet is high-grade and beautiful, which will be more in line with the image of the boutique.
2. Style
According to the different structures, the mother and baby shop display cabinet has a middle island cabinet and a side cabinet, and when choosing, it should be considered according to the placement of the display cabinet. For example, choose a side cabinet when placed against the wall, and choose an island cabinet in the middle of the store
3. Accessories
In addition to conventional parts, the display cabinet can also be equipped with more configurations according to display needs or display needs. For example, side frames, light boxes and floor cabinets. In addition, more personalized customization can also be added to the display cabinet shelf laminate and back panel, such as wood laminate, glass laminate, steel laminate, mesh back panel, hole back board and wood back board.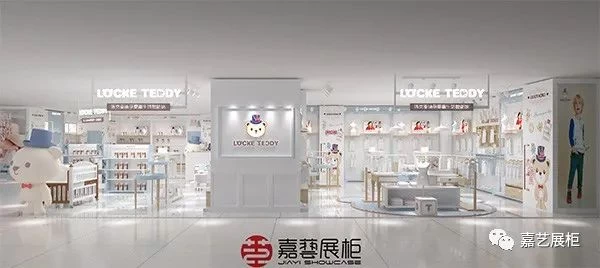 ---