Grey Goose cabinet
Grey Goose is a brand of vodka produced in France. It was created in the 1990s by Sidney Frank, who sold it in 2004 to Bacardi.

In 1998 Grey Goose was named the best-tasting vodka in the world by the Beverage Testing Institute.

It is honorable we got a chance to work with this brand for their POP display project since 2014.This is a cabinet that made out of MDF as base structure. The first generation is simple looking with branded logo and advertising graphic panel. Which was apply with the laminated base on the MDF.

A clear acrylic bottle holder fix at the bottom cube for storage.There is locked and unlocked two versions that comes with doors or without.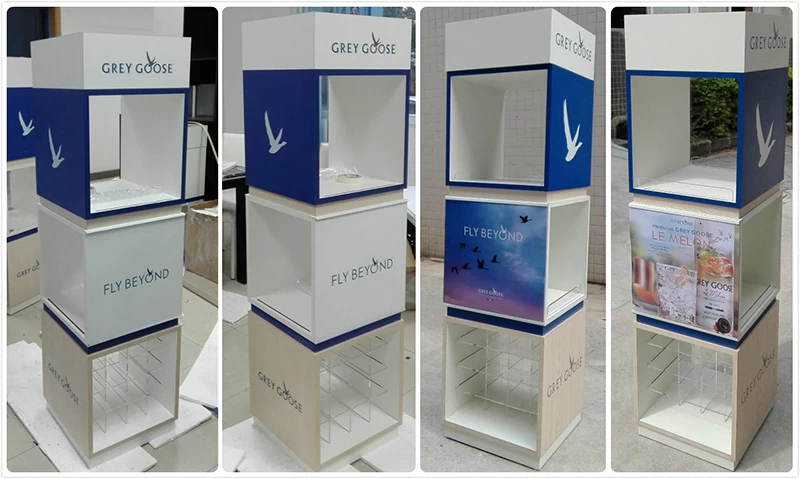 Time fly to 2017,The brand request a change of this cabinet. So that we got a chance to work out the total new design of this project. The cube size remain to same as old that fit for 16 bottles of 1 liter Grey goose per cube.

As you can find, It is more look like a kiosk, A canvas holder at the top of cabinet with special pattern and branded words.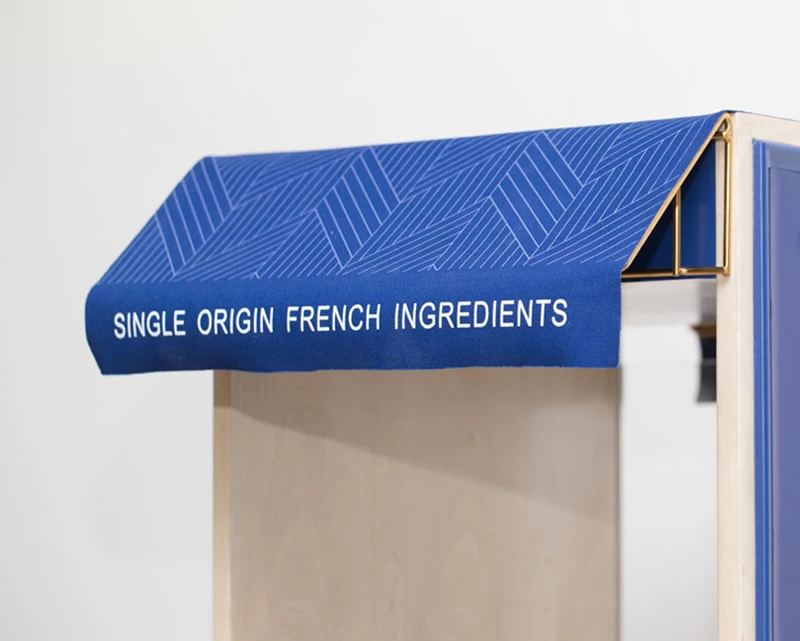 The wood part is all apply with the birch veneer, the special spot blue color need to PU painting with high end finished.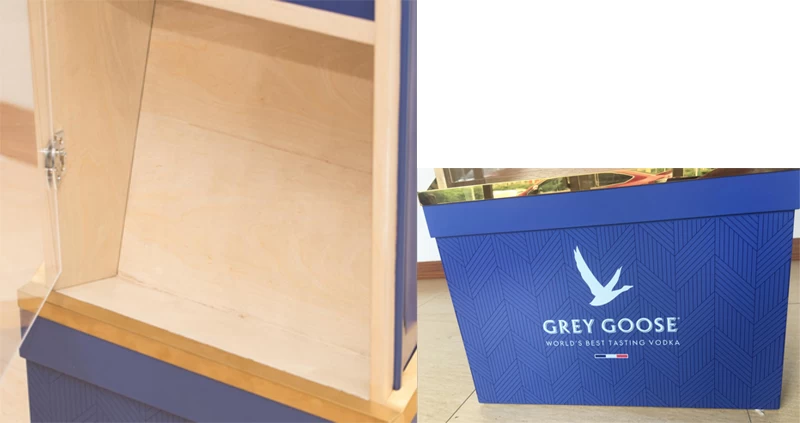 The brass electroplate at the brushed stainless apply to the bottom decorated cover as well the canvas holder that make this cabinet more modern compare with the old design.


The clear acrylic door comes to full size cover all open of the cabinet which can be locked for security.

All those elements make a final result of a fashion and modern design of this total new Grey Goose cabinet.